Easy & Convenient Virtual Appointments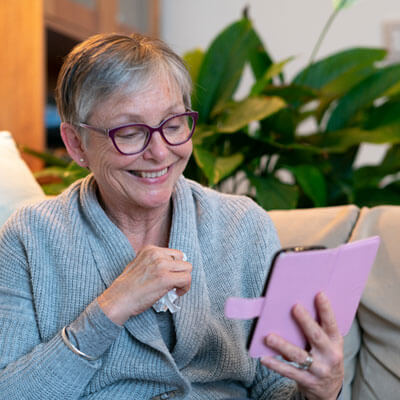 At Martin Chiropractic Clinic we care about the health and safety of our patients. We also know that in-office visits can sometimes be hard to schedule which is why we are pleased to offer easy & convenient Zoom virtual appointments for current and new patients.
What Are Virtual Appointments?
In light of the current COVID-19 pandemic, which has necessitated social distancing, we are now offering virtual appointments. These virtual sessions consist of secure online video consultations through Zoom with Dr. Martin. They are available for both new and existing patients.
Who Can These Appointments Assist?
These appointments can be beneficial to current patients who are unsure of how to manage their conditions but cannot visit our office due to personal health reasons.
Our virtual appointments can also help patients who have severe mobility issues and are unable to physically come into our office. Similarly, there may be transportation, distance, or childcare obstacles that prevent a patient from seeking care. Even patients who move away and continue to have health concerns can take advantage of our online appointments before finding a new chiropractor.
How Does It Work?
Email us through our online form or call us (519) 886-2570 to schedule your virtual appointment.
After your appointment has been scheduled, you will be sent an email from us with your virtual appointment time and date.
You will then be asked to download Zoom and instructed on how to set up your smartphone, tablet or PC in preparation for your appointment.
On your scheduled day and time, please join your Zoom call 10 minutes before your appointment slot.
How Much Are Your Virtual Appointments?
A 30-minute appointment is $80. For a 15-minute appointment, the fee is $45.
Just about all the major Extended Healthcare Insurers now cover virtual consultations, so please check your policy.
Want to Learn More?
We pride ourselves on providing the best possible care for our patients. Offering virtual appointments is just another way to help you feel better and get back to living your life.
Contact us today to learn more or to schedule your appointment.

Martin Chiropractic Clinic Virtual Appointments | (519) 886-2570