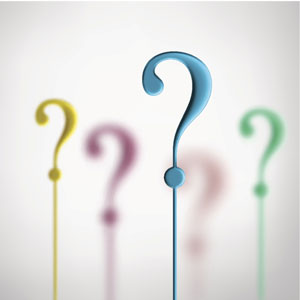 FAQ
Martin Chiropractic Clinic Answers Common Questions
Dr. Martin's dedication to patient education is one of the special qualities that sets us apart among other Waterloo chiropractors. That's why we have included some of the most common questions we hear in our office. Patients appreciate that we explain everything in advance!
If any other questions should arise, please feel free to contact our office.
How much does chiropractic care cost?
Chiropractic care is very affordable. Our fees are: $39.00/treatment or $34.00 for students & seniors.
We print out a statement for you to turn into your insurance company for reimbursement./tof
Do I need a doctors' referral?
No, chiropractors are recognized as doctors who diagnose health problems.
Once I start, will I have to continue going forever?
No, but many who consult Waterloo chiropractors discover that just like eye doctors or dental care, regular checkups can be useful in preventing health problems. Patients can benefit from chiropractic care as much as they wish.
Do you work with medical doctors?
Yes. As an experienced Waterloo, ON chiropractor, Dr. Martin will refer patients to and receive referrals from medical doctors. Some use our services themselves.
All patients will be recommended some exercises. They will vary and be specific for each patient.
Will I be adjusted on the first visit?
If the doctor can diagnose the problem on your initial assessment and adjusting is indicated, then you will be adjusted. If more detailed tests or studies are indicated then other treatment may be used and home care prescribed.
Yes, if both parents' are active patients and the family has no health insurance then their children's fees are discounted.

Martin Chiropractic Clinic FAQs | (519) 886-2570