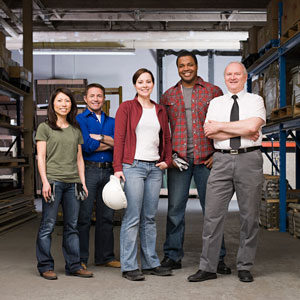 Workers' Compensation in Waterloo
Injured at Work? Martin Chiropractic Clinic Can Help
We hope it never occurs but sometimes injuries happen at work. These may include a spinal sprain or strain from lifting, pulling or pushing, trauma to the body from a slip or fall or repetitive strain causing a shoulder, elbow or wrist overuse injury.
At Martin Chiropractic Clinic we have been treating injured workers for over 30 years and have seen it all. Our goal is prompt recovery and minimal loss of worktime. We are familiar with the claim and paperwork process so guiding you through it can help ease some of the stress in dealing with the compensation board and your employer.
First Steps
Notify your supervisor as soon as you suspect you have injured yourself on the job. You will probably have to fill out an accident report and this will start the WSIB claim process. If you lose time from work please let us know if you can return to work for modified duties and/or hours.
If yours is a repetitive strain injury you will need to document how your job duties have contributed to the overuse condition.
Call for an appointment today.
CONTACT US »

Workers' Compensation Chiropractor Waterloo, Kitchener ON | (519) 886-2570