We Can Help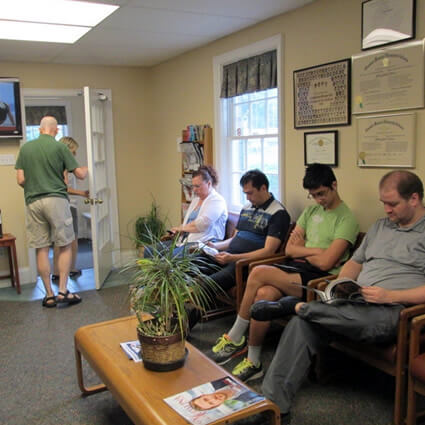 At Martin Chiropractic Clinic we've helped many Waterloo residents find the results they desired through chiropractic care, spinal decompression, physiotherapy, custom orthotics, and more! We hope to be your first choice among Waterloo chiropractors!
For us, our most rewarding cases involve…
Neck pain
Sometimes caused by motor vehicle accidents or even sleeping in an incorrect position, neck pain can be very debilitating and can cause multiple problems if left without treatment. This can definitely be corrected by treating the underlying cause of the pain. If you are suffering from neck pain call our Waterloo chiropractic office and make an appointment, we can help!
Headaches
So many people suffering from headaches have dysfunction in their neck, which can be treated! "It is why I became a Chiropractor," states Dr. Martin. We have a high success rate with patients who suffer from headaches.
Give us a call and let's sit down and discuss your unique situation.
Low back pain
People have low back pain for many reasons, so by listening to and carefully assessing each patients personal situation, the underlying cause can be identified. Treatment then has a much higher success rate. If you or someone you know is experiencing the debilitating effects of low back pain, call our office to schedule a consultation.
Call Martin Chiropractic Clinic
Begin your journey towards better health today by consulting our Waterloo chiropractic office. Ready to get started? Contact us today!
CONTACT US »

Martin Chiropractic Clinic Can Help | (519) 886-2570