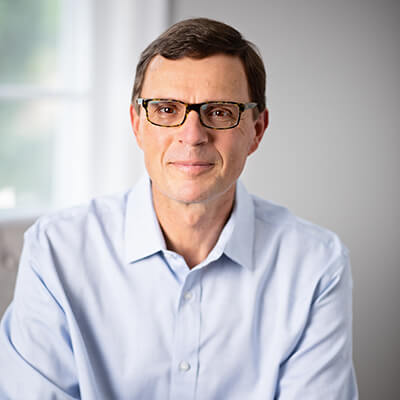 Meet Dr. Scott Martin
Providing an exceptional Chiropractic experience since 1986!
"In my first year at the University of Western Ontario I suffered recurrent headaches," remembers Dr. Scott Martin. "A fellow student suggested I try chiropractic. It was amazing, I'll never forget that first adjustment. Ah, relief, it was as if a huge weight was suddenly lifted from my shoulders and I had immediate improvement in my headache. That's when I decided I wanted to be a chiropractor."
A fellow student suggested I try chiropractic. It was amazing, I'll never forget that first adjustment."
Dr. Scott Martin
Chiropractic Education
Dr. Martin began his pre-chiropractic education at Western where he studied the basic sciences such as inorganic chemistry, organic chemistry, biology, along with basic physiology and anatomy courses. He was accepted at the Canadian Memorial Chiropractic College in Toronto, Ontario after two years of university.
During his four years at CMCC, courses included biochemistry, a major emphasis on anatomy and human physiology, x-ray diagnosis, chiropractic adjusting techniques, orthotic and biomechanical assessment and patient care. After graduating, Dr. Martin returned to his hometown to establish his Waterloo chiropractic practice.
"I love skeptics, I guess because I was one," smiles Dr. Martin. "I still remember the concerns and apprehension I had when I went to the chiropractor for the first time. So, we make it a point to explain everything in advance, answer questions and attempt to over communicate. The more I see people benefiting from chiropractic care, the more I want to learn, and the more people I want to help!"
OUR SERVICES »
On a Personal Note
Dr. Martin is married to Jennifer and they have two children, Joel and Claire. The whole family receives regular chiropractic care which contributes to their good health. Dr. Martin enjoys traveling and spending time with his family. They enjoy outdoor activities together such as cross country and downhill skiing and snowboarding in the winter and sailing, kiteboarding and biking in the summer. Dr. Martin also plays bass guitar in a classic rock band, and enjoys playing piano and trumpet.
"Thank you for visiting our site. I look forward to meeting you in person and learning how we can help you with safe and natural chiropractic care. Give us a call or click here to Email Us."


Dr. Scott Martin | (519) 886-2570